Felicitation of Hon'ble Union Minister
On November 03, 2022, Shri Gajendra Singh Shekhawat, Honorable Union Minister of Jal Shakti visited NESAC, Umiam, and chaired a meeting on 'Space Applications in Flood Management in the North Eastern Region'. Dr. S. P. Aggarwal, Director NESAC welcomed the Hon'ble Union Minister and all the distinguished delegates to the meeting. This was followed by a detailed technical presentation by Director, NESAC on various water resources and disaster related activities of NESAC with special focus on flood management activities including the Flood Early Warning System (FLEWS) in Assam and other parts of NER. The meeting was attended by Shri Rajiv Yadav, Chairman of Brahmaputra Board, Shri Sher Singh, Vice Chairman of Brahmaputra Board, Chief Engineer, Public Health Engineering Department, Meghalaya, Deputy Commissioner, Ribhoi district, Meghalaya and other distinguished senior officials from NESAC, Brahmaputra Board, State Water Resource Departments, Central Water Commission, NERIWALM etc.
In his remarks, Hon'ble Union Minister lauded the activities carried out by NESAC and stressed that NESAC should take the lead role in providing space technology support to all the sectors in the region, particularly floods, climate change, water security etc. He emphasized that the aim should be to make maximum use of modern science and technology to come up with workable solutions to the age-old problem of floods in the Northeast region of India. He sought the support and cooperation of all officials present in the meeting to coordinate the activities related to space technology utilization in their respective organization. This visit of Hon'ble Union Minister, Jal Shakti to NESAC was coordinated by Dr. K.K Sarma, Group Head, Remote Sensing Applications Group, NESAC and Dr. Diganta Barman, Head, Water Resources Division, NESAC along with higher officials of Brahmaputra Board.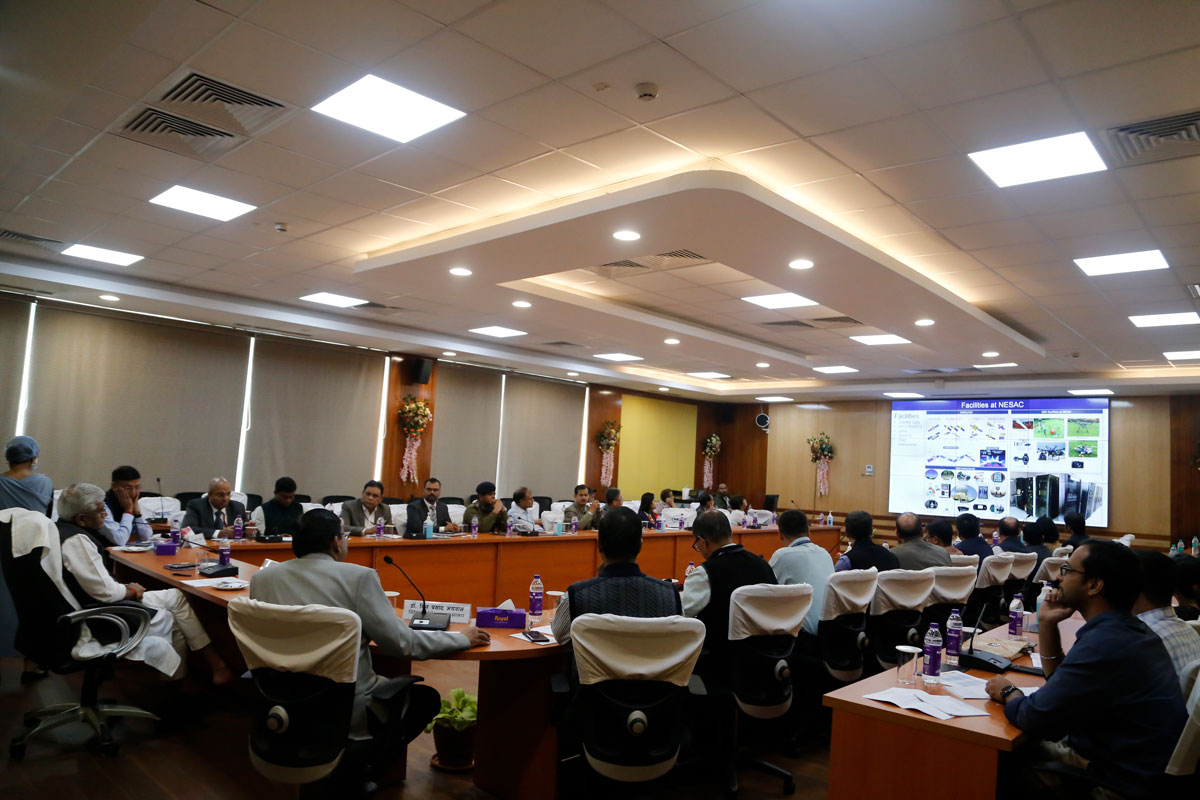 Presentation of NESAC activities